Meet ((ecko)) : Innovation in Collaborative Ecotourism
Science and Environment Council has launched an innovative sustainable ecotourism web platform that supports community development and protects our natural resources. ((ecko)) offers sustainable, curated, all-inclusive ecotours that showcase Gulf Coast Florida's stunning natural diversity and fascinating cultural heritage, combining exploration, education, and relaxation while living up to stringent standards of environmental stewardship. SEC is the natural organizing hub for sustainable ecotourism, and we have organized ecotourism on the Gulf Coast in a fun and new way with 22+ non-profit and governmental partners contributing best-of and behind-the-scenes experiences packaged in multi-day all-inclusive ecotours.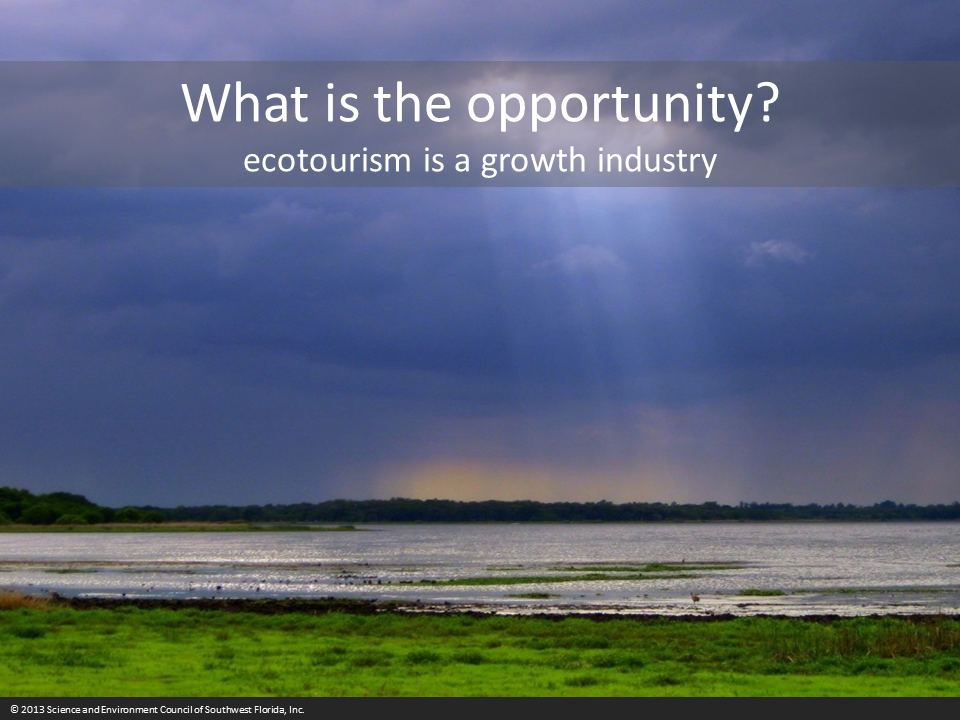 Southwest Florida's natural environment is the foundation of our economy and quality of life.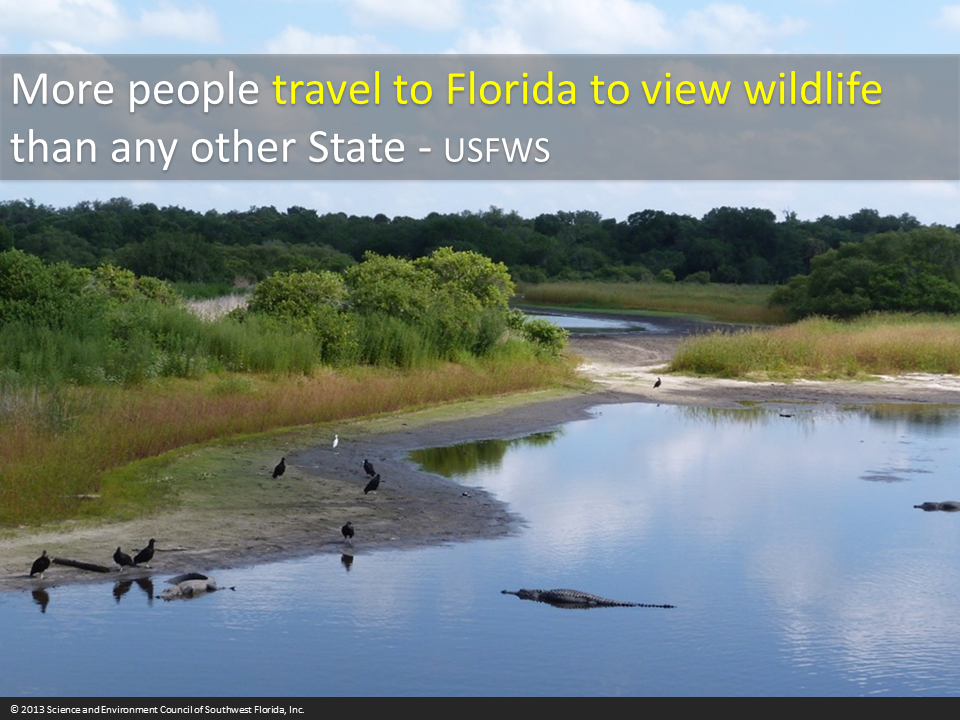 Nature-based tourism has experienced a surge in popularity over the past five years.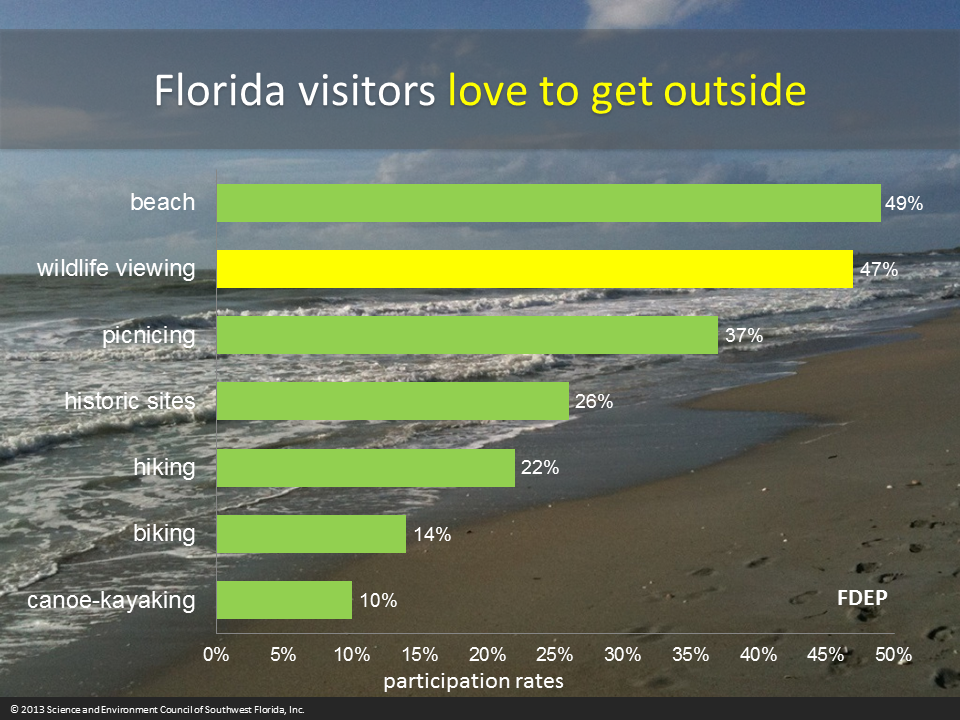 Eighty percent of visitors to Florida participate in outdoor recreation.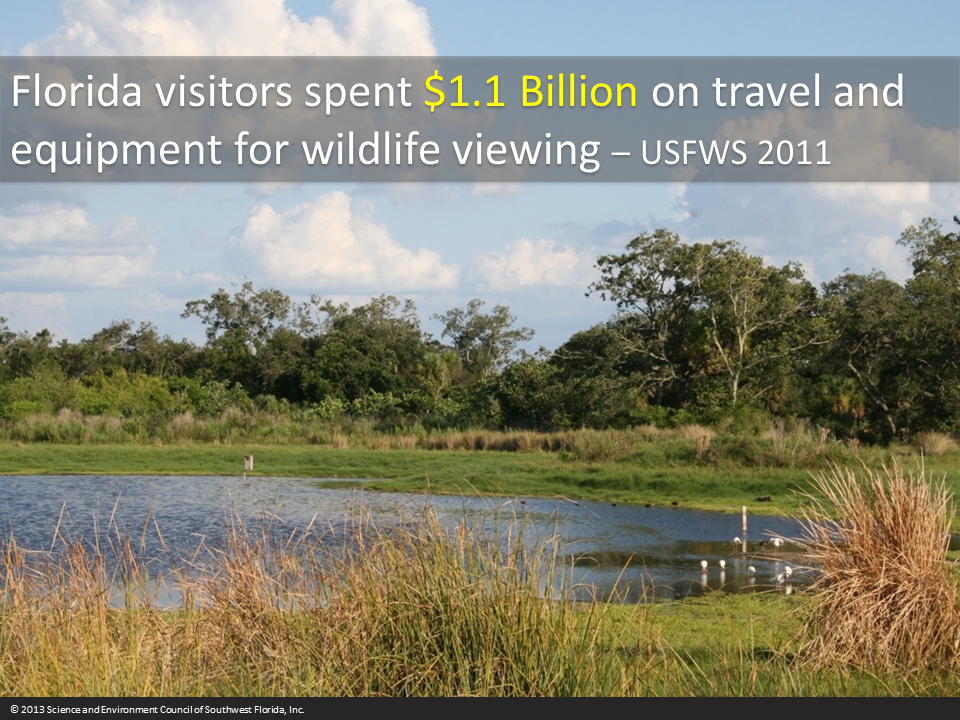 More is spent on wildlife watching in Florida than the whole country spends on golf equipment.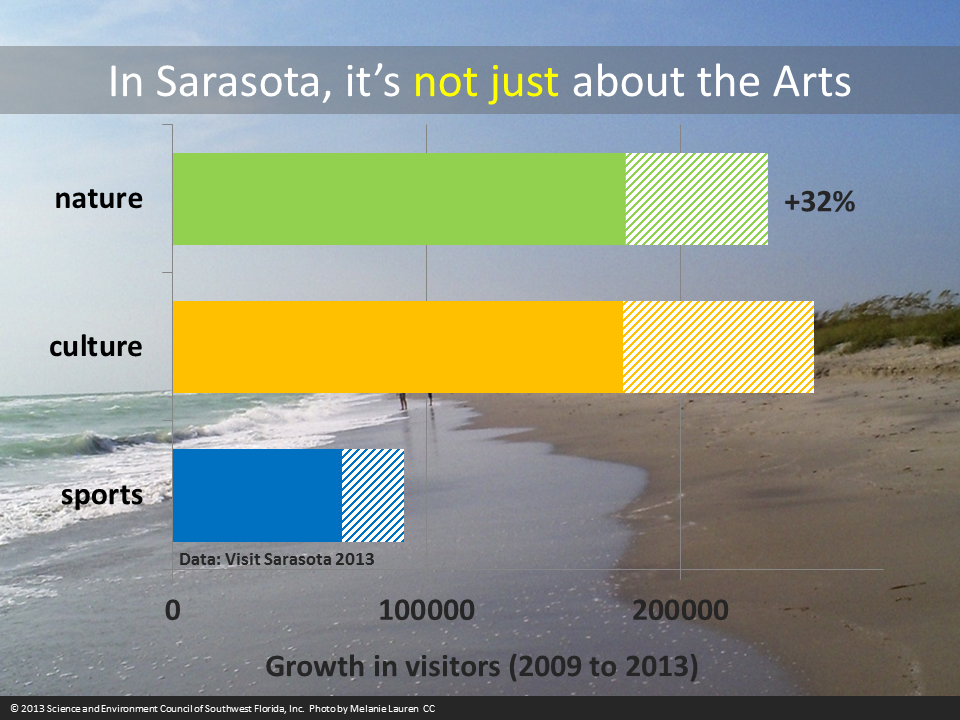 From 2009-2013 we saw 32% growth in the number of visitors engaging with nature.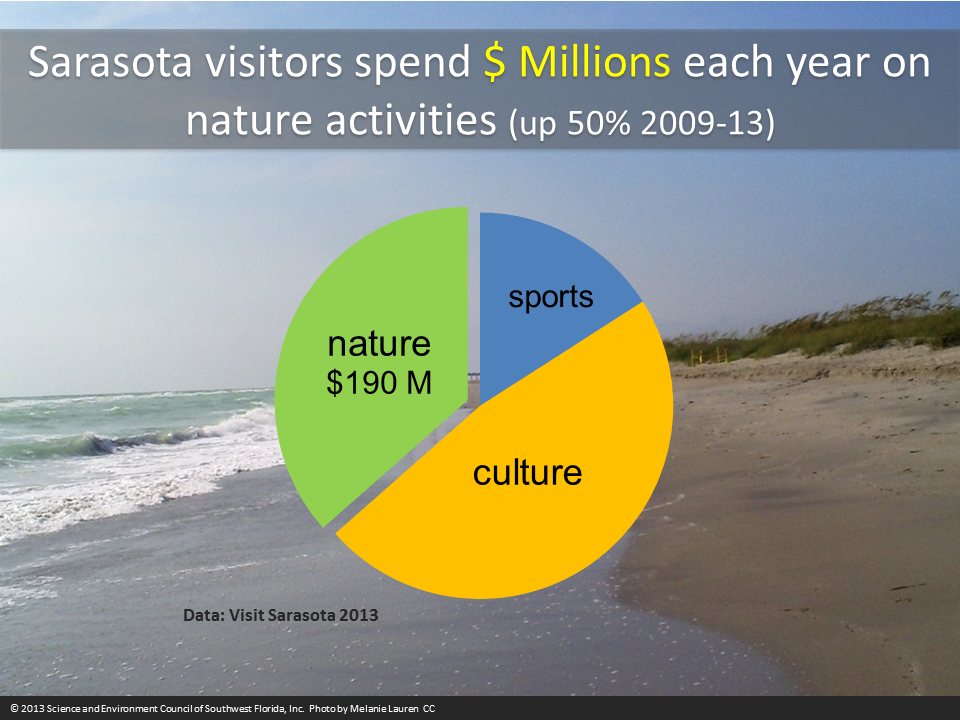 In 2013, direct expenditures on nature activities exceeded sports, just behind culture.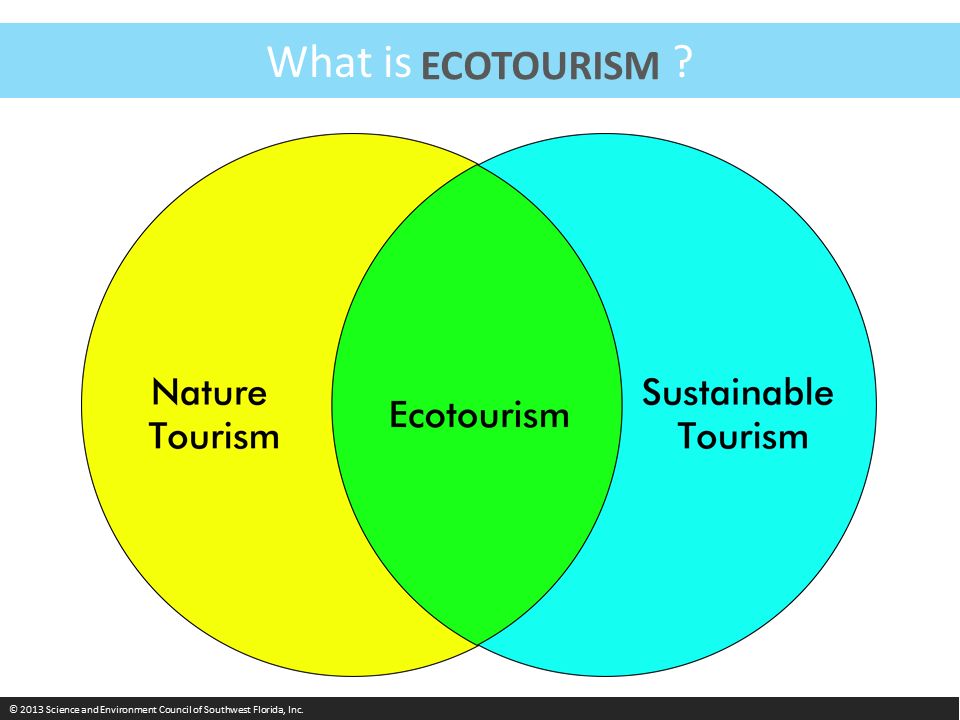 Well-planned and managed ecotourism promotes the triple bottom line of sustainable business, by protecting the environment, stimulating community development and generating revenue.
Our collaborative web-based business platform will be the organizing hub for local ecotourism, providing marketing and reservations for unique SEC multi-day tours and day trips from local certified guides.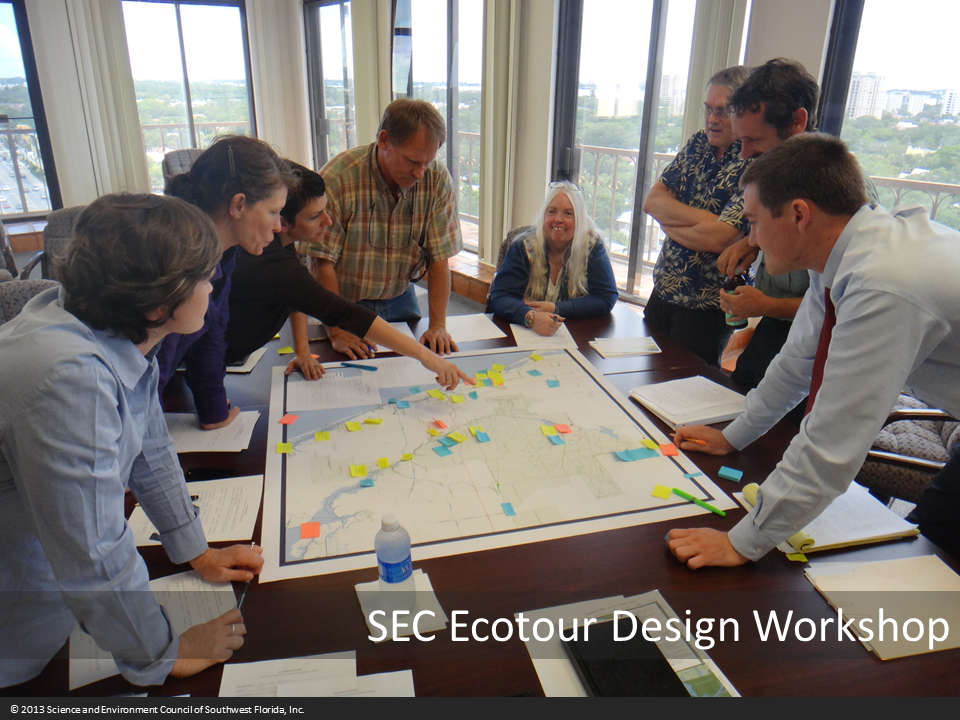 Multi-day ecotours will combine the assets and destinations of our members, including "insider knowledge" about where to go and guided and exclusive "behind the scenes" experiences.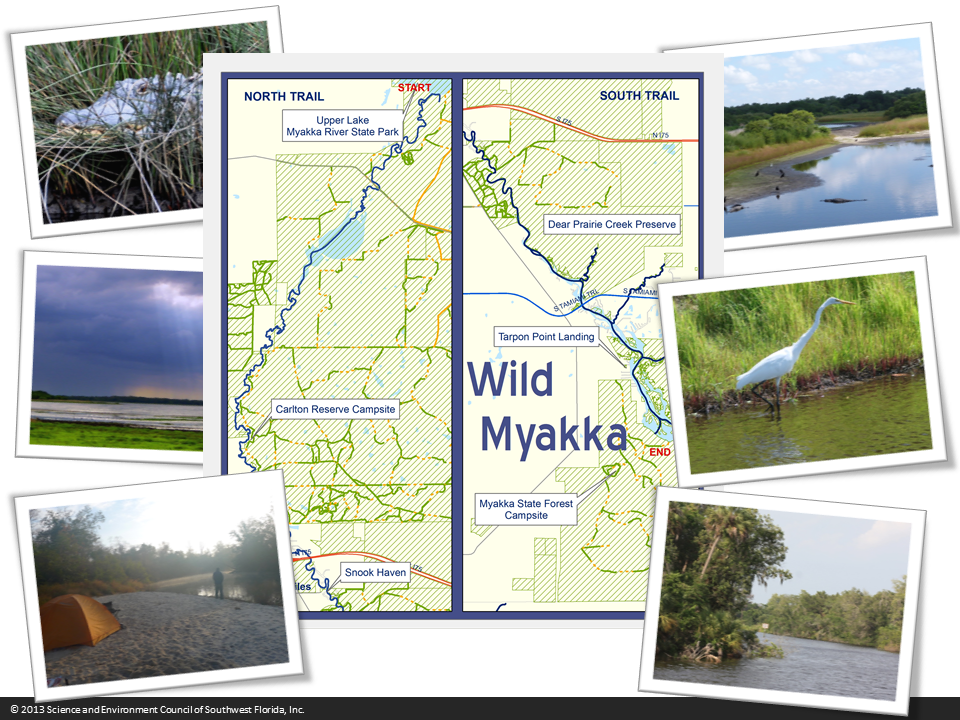 Wild Myakka: biking, paddling and primitive camping along the Myakka River.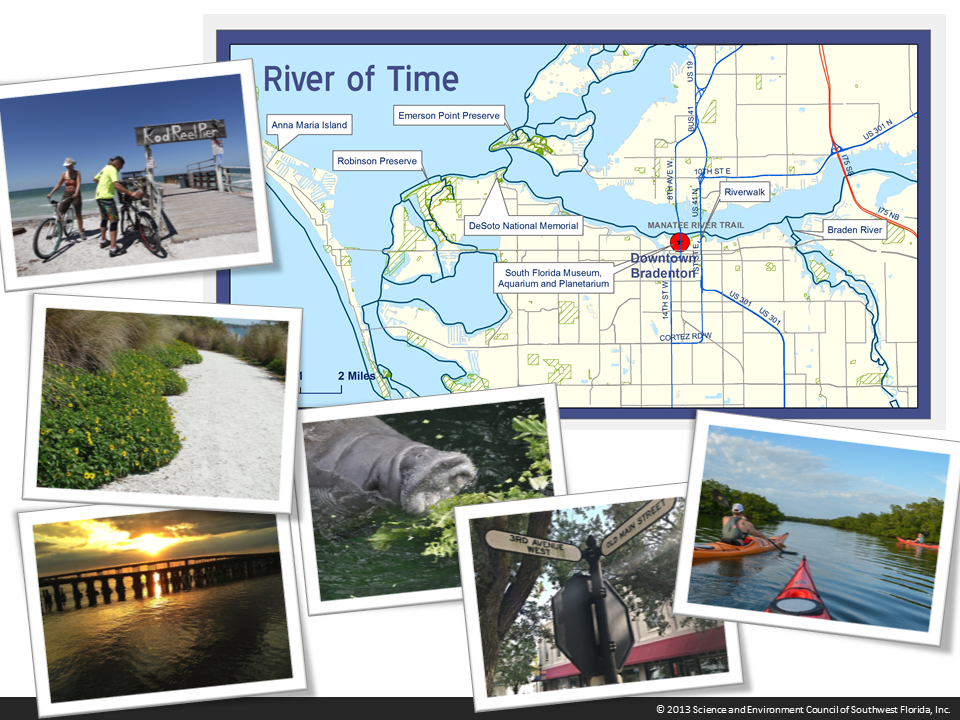 Manatee River of Time: paddling, biking, walking tour of the cultural and natural history of the Manatee River.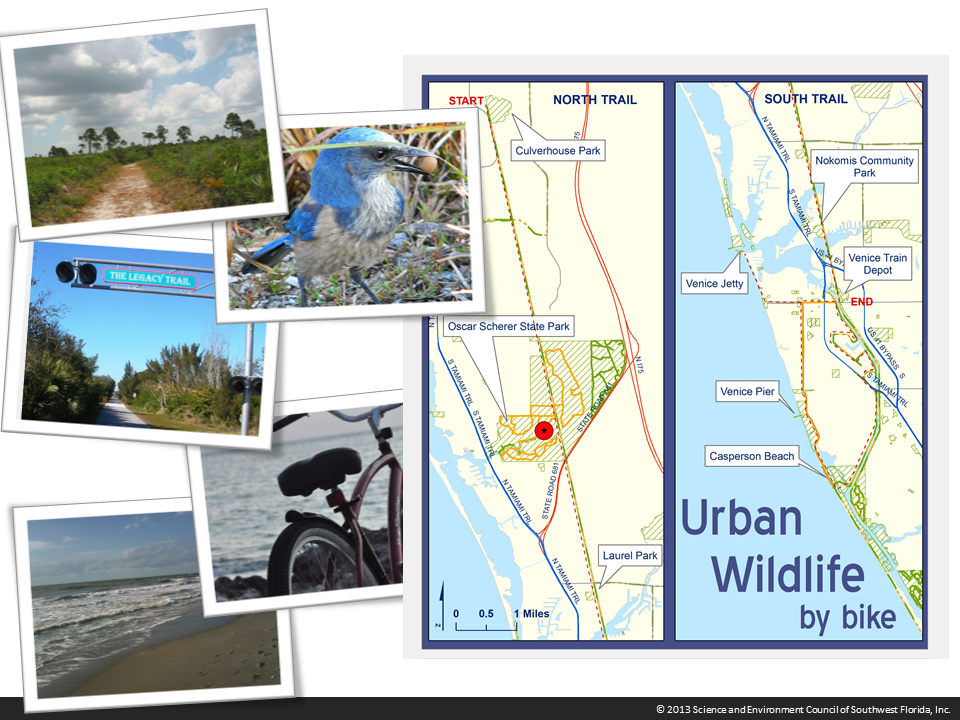 Urban Wildlife by Bike: biking the Legacy Trail and Venetian Waterway.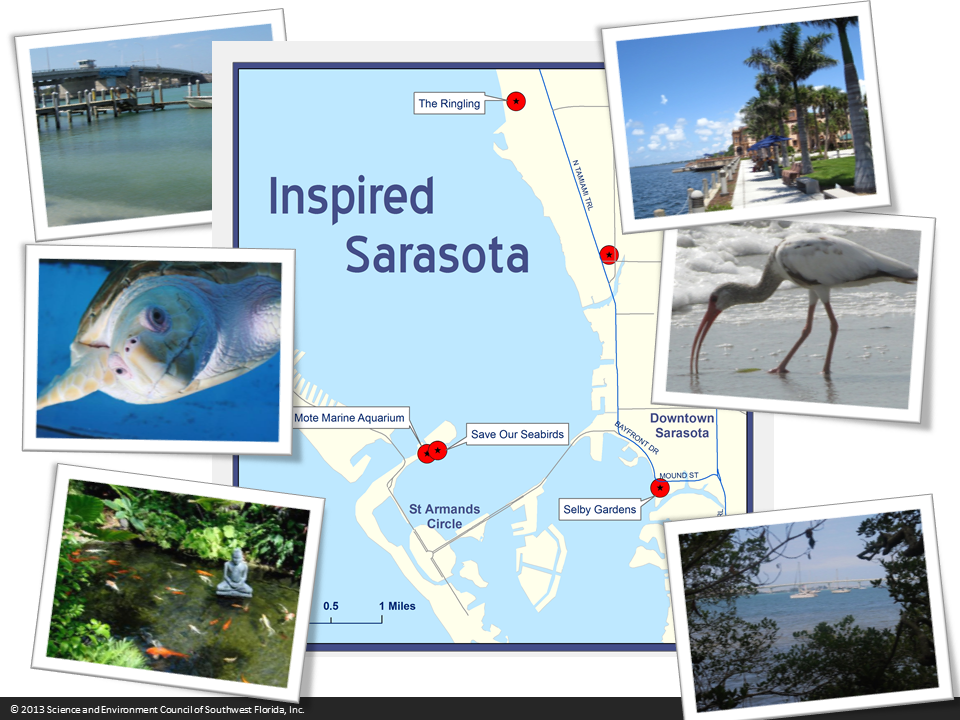 Inspired Sarasota Bay: a bayside tour of the environment and culture of Sarasota Bay.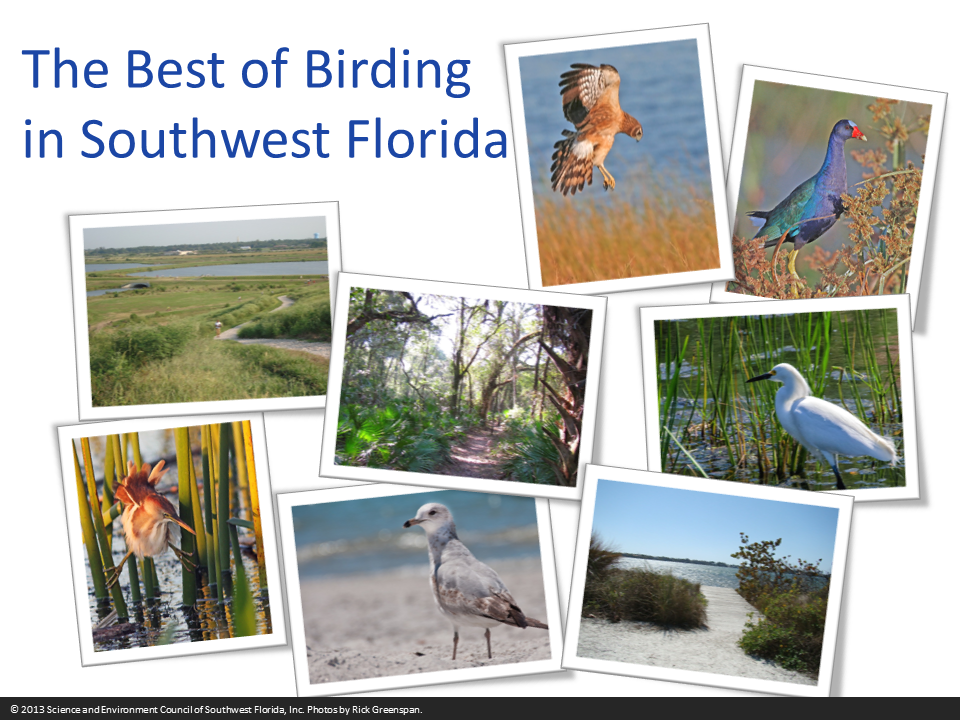 Gulf Coast Florida Birding: birding and photography tour from wetlands to forests to beaches.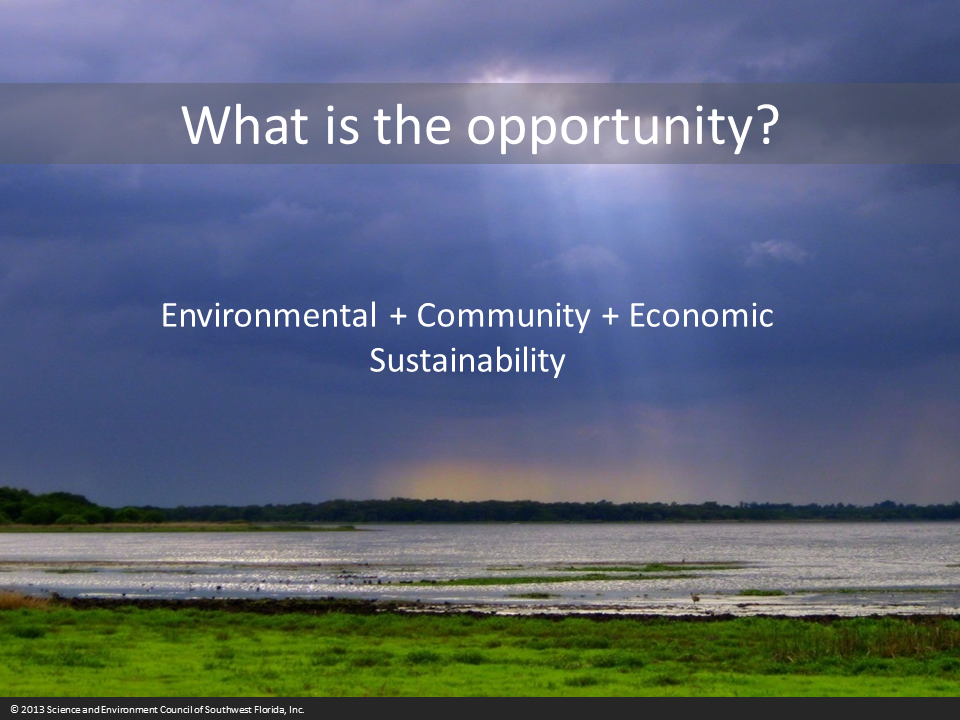 Our non-profit ecotourism business platform will organize and uniquely brand our Gulf Coast as an ecotourism destination, promote environmental stewardship, volunteerism and philanthropy, protect our natural and cultural heritage, and drive sustainable economic development.