Be Floridian: Follow The Flock (2013)
(Learn about the 2014 campaign)
Follow the Flock is an events-based social marketing campaign co-branded with Be Floridian. The campaign focuses on best practices for caring for your Florida yard that protect the water quality of our creeks and bays. Hosted at SEC member sponsored outdoor events, Follow The Flock uses large-format displays and the iconic pink flamingo lawn ornament to promote responsible use of water, fertilizer and pesticides and using the right plant for the right place in your yard.
Our 2013 outreach campaign invited the public to Follow the Flock to fun outdoor events to learn more about Florida-Friendly techniques and products to help protect our local waters and protect our fun. With flamingo balloon hats and stickers for the kids, parents were invited to take the Be Floridian Challenge and make a Clean Water Partner Pledge for chances to win prizes like a pair of authentic Don Featherstone 1950s designed yard flamingo or the grand prize iPad! Events and information were listed on a branded website FollowTheFlock.org  and promoted through Facebook.
Funded in part by the Southwest Florida Water Management District and Sarasota County Water Resources.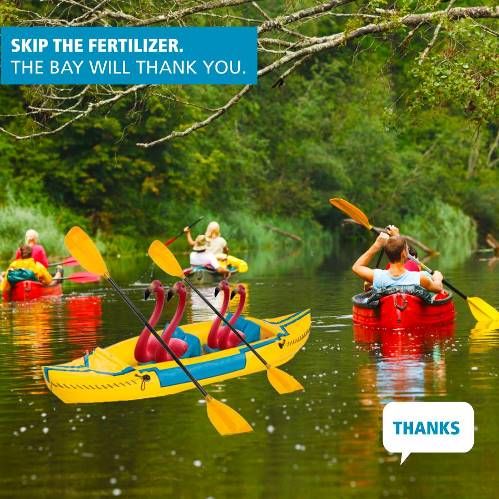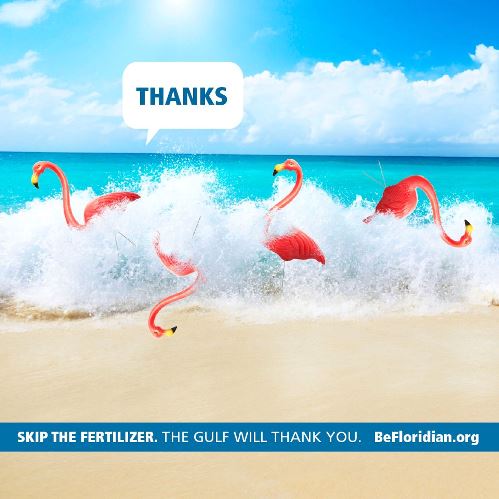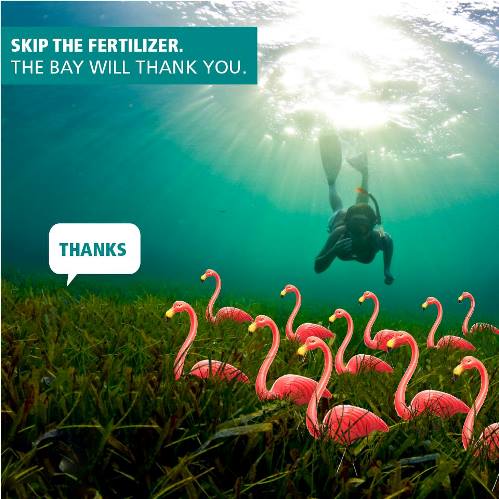 2013 Outreach By the Numbers
Events
20 Number of SEC hosted outreach events
18,418 Number of people who attended these events
83 Number of hours

Game engagement
1623 Number of times game was played
817 Number of email addresses collected

Mobile Phone Tour engagement
1944 Number of calls
6267 Number of minutes

Facebook Marketing engagement
1165 Number of new Page Likes
4,024,303 Number of ads shown
846,349 Number of users who saw ads
13,183 Number of clicks

Learning and Behavior change
90% Percentage of participants surveyed who learned something new
45% Percentage of participants surveyed who adopted at least one new behavior