Synopsis:
This premiere community-wide environmental event happens once every five years and is a catalyst for creativity, learning and collaboration. Be part of this highly anticipated gathering of 200–250 people to share exciting discoveries, accomplishments, challenges and opportunities.  We need your help to make it happen!
Environment is the Nexus:
It's all connected: our environment, economy and quality of life; healthy habitats and thriving fish and wildlife; strong science, education and balanced policy; our environmental legacy and a resilient future.
Big Impact:
We last convened in 2012 — the results continue to reverberate in the community. The meeting inspired collaborations leading to the preservation of Robinson Preserve Annex, expansion of the Science and Environment Council as a collaborative catalyst, and a new era of cooperation and collaboration in research, conservation and restoration in the Phillippi Creek basin.
Advancing Our Legacy:
We stand at a generational transition for environmental awareness and conservation. Many of our pioneer environmentalists, working since the 70s and 80s have retired, or are contemplating retirement — and a new generation is now at their desks or out in the field, trying to figure it all out. The Summit will connect these generations to share history, insights and inspiration.
Topics:
We will revisit some topics discussed in 2012 and introduce new conversations.  Our expert steering committee will design an engaging program, which may include bay and creek water quality; stormwater; Green Infrastructure; harmful algae blooms and red tide; seagrass, mangroves and marshes; fish and fisheries restoration; land acquisition, protection and restoration; fish and wildlife conservation; beaches and passes; climate change and sea level rise; marine debris; community-based restoration initiatives; public access to waters and preserves; nature tourism and ecotourism.
Costs:
We need to raise $50,000 more to present the two-day Summit, including planning, marketing, recording, invited speakers, daily meal and beverage service, and two evening receptions. General admission will be $40.  We aim to raise funds to make scholarships available and anticipate attendance of 200-250.
Sponsor Levels and Perks: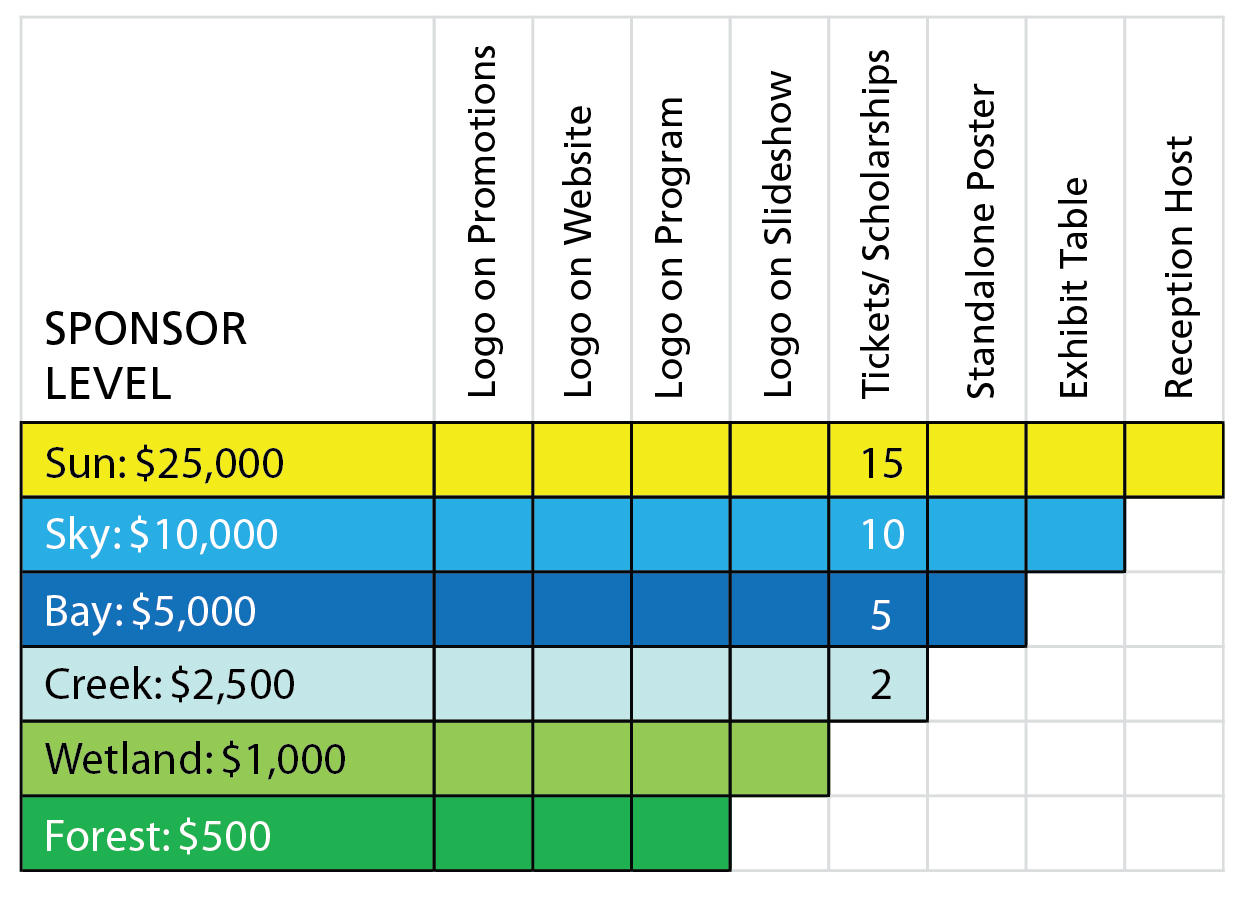 SPONSORSHIP OF THE 2018 ENVIRONMENTAL SUMMIT IS A TAX DEDUCTIBLE DONATION. SCIENCE AND ENVIRONMENT COUNCIL OF SOUTHWEST FLORIDA IS A NOT-FOR-PROFIT, TAX-EXEMPT FLORIDA CORPORATION. REGISTRATION NUMBER CH15639. A COPY OF THE OFFICIAL REGISTRATION AND FINANCIAL INFORMATION MAY BE OBTAINED FROM THE DIVISION OF CONSUMER SERVICES BY CALLING TOLL-FREE (800-435-7352) WITHIN THE STATE. REGISTRATION DOES NOT IMPLY ENDORSEMENT, APPROVAL, OR RECOMMENDATION BY THE STATE.
Flash Back 2012 Symposium with Tom Tryon